Video production is historically complex. It has also fast become the most popular form of media. Darby wants to make the process of creating videos easy and fun for people with little to no familiarity with existing processes. How might Darby help its users create engaging how-to videos faster and easier than ever before? Simply put, figure out the most essential attributes of an engaging video and productize them.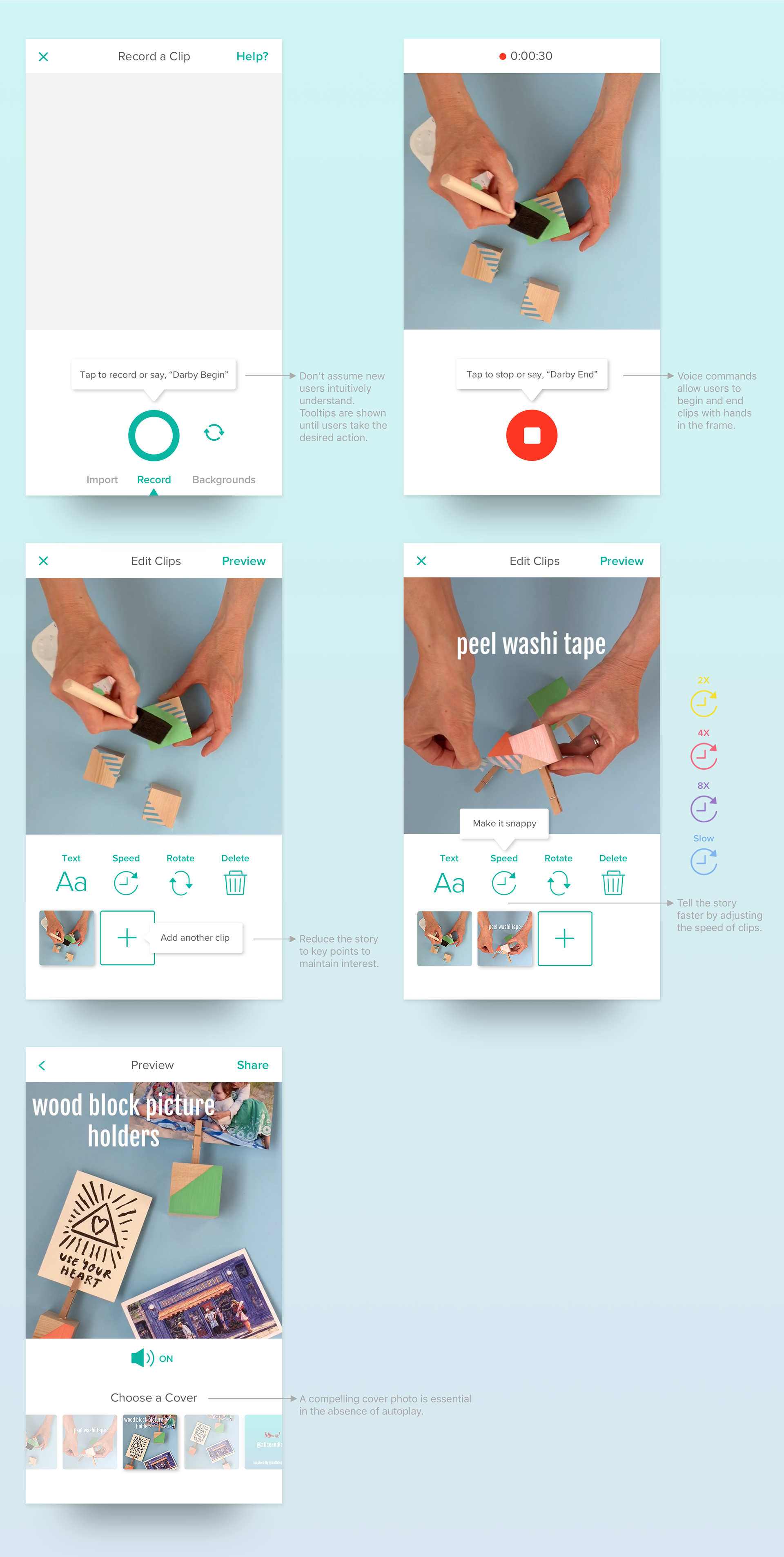 Because the creation tool is built for novices, skilled creators may find it limiting. The Import option allows advanced creators to share videos created in other apps like iMovie or Adobe Premiere Pro. 

Darby noticed its users sharing text-only videos on black backgrounds to communicate with their followers. This was exciting to see as it seemed like an opportunity to encourage more frequent sharing. How might Darby make it easier for their users to share more frequently?
Darby added backgrounds to their video creation tool. With backgrounds, making shoutouts, asking questions and adding a titles is more FUN! Backgrounds include 3 options; motion effects, gradients, and solid colors. They can be added as 3 second clips within a video or shared as a single clip.
88%
 increase in video creation
38%

 of videos shared contain a background clip