Darby is an interest-based video app and the way Darby users chat is through a feature called Convos. Through Convos, ap
p u
sers can talk in real-time to anyone watching with them, 
leave questions for the video's creator, or simply express themselves.
The data suggests that users engaging with Convos return more often. Currently, Convos are a level deeper in the UI, meaning a user needs to take an explicit action before viewing or engaging in a convo. How might Darby make it easier for users to engage with Convos?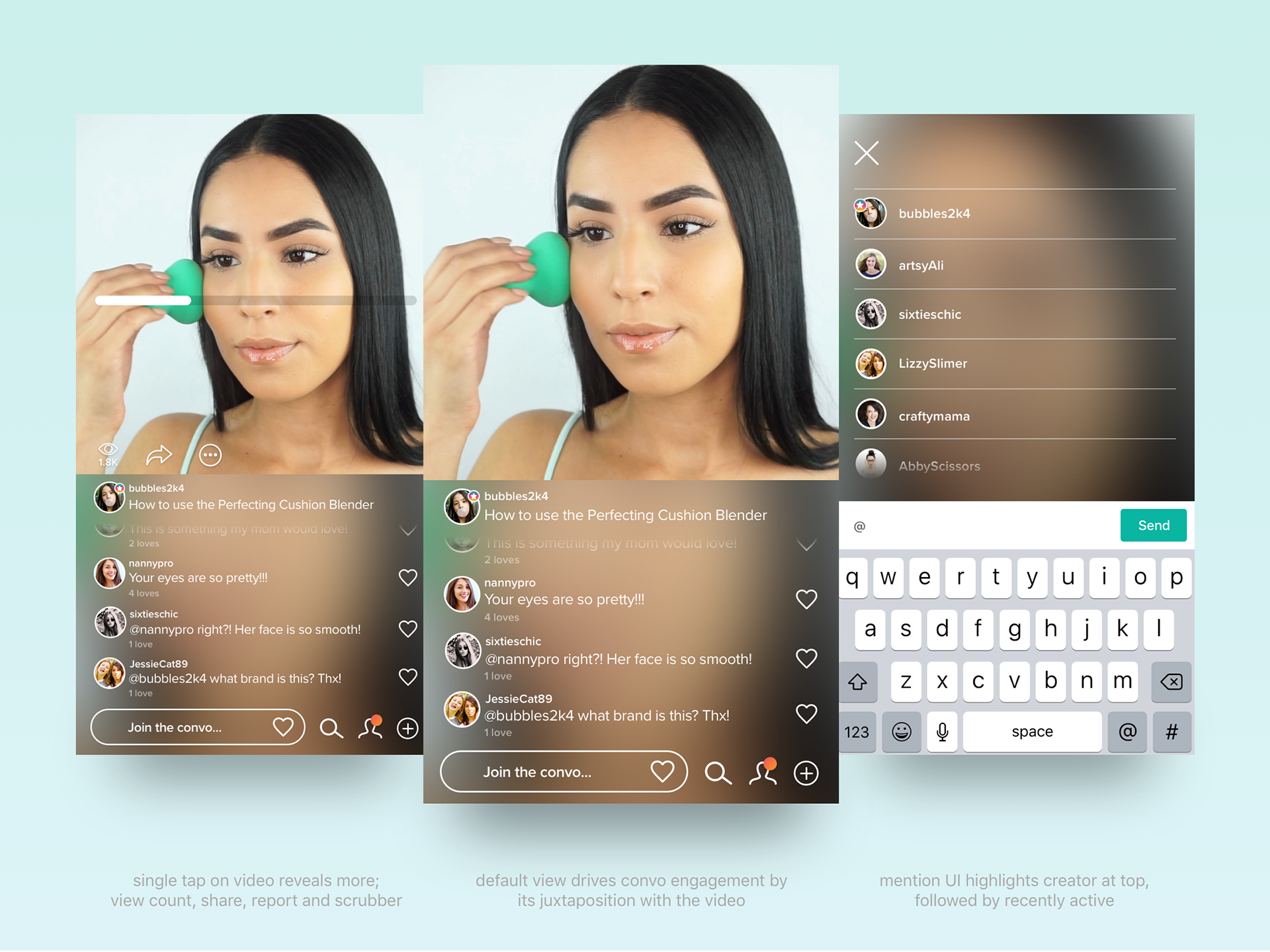 Darby supports 3 different aspect ratios within the app; 9:16, 16:9, and 1:1. How might Darby create a unified experience without compromising the viewing experience across all videos?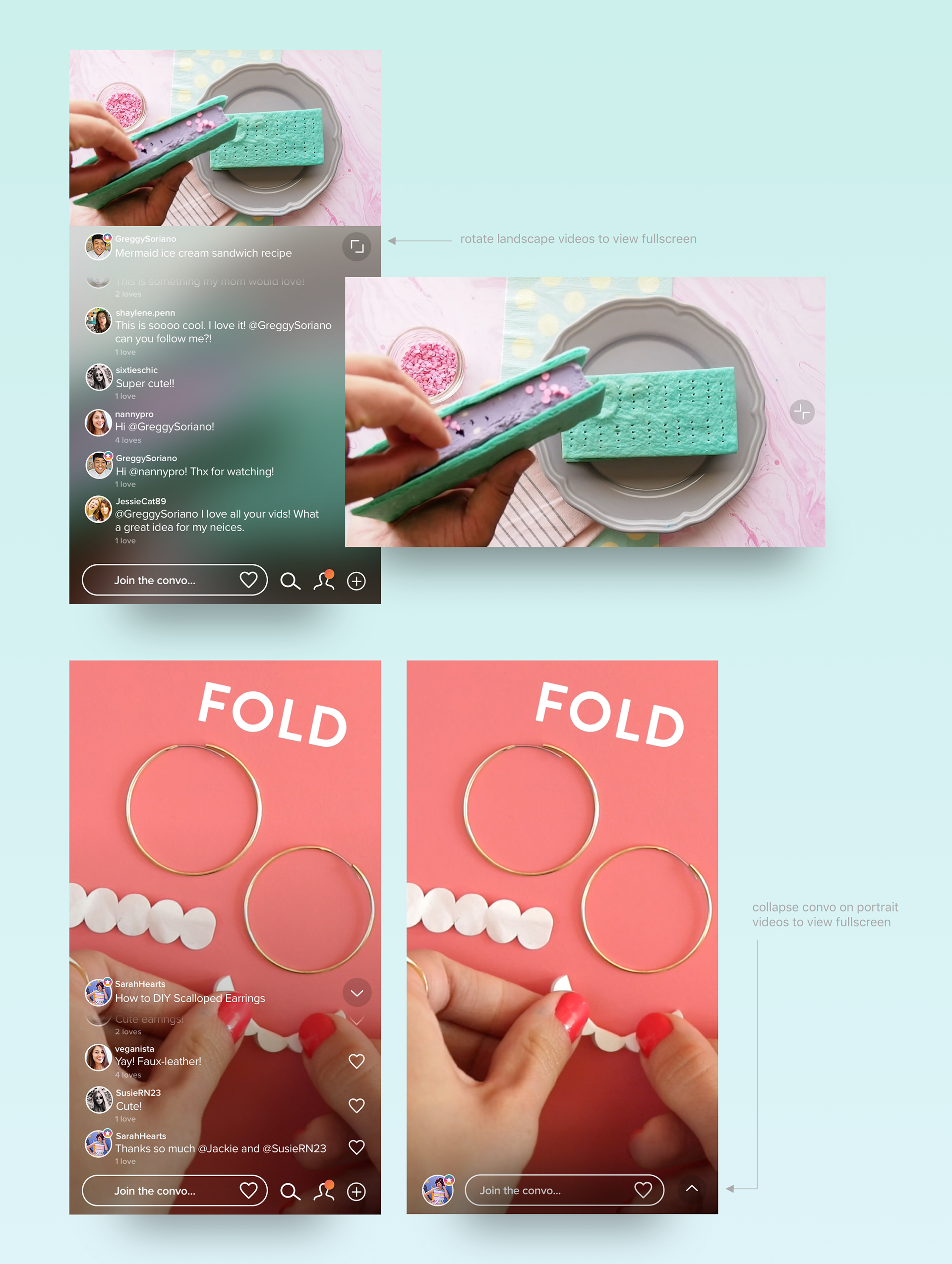 Sharing creative ideas with the world takes vulnerability and courage. Now that convos are equally weighted to the video it is especially important that the user experience isn't compromised by inappropriate commentary. How might Darby encourage positive conversation?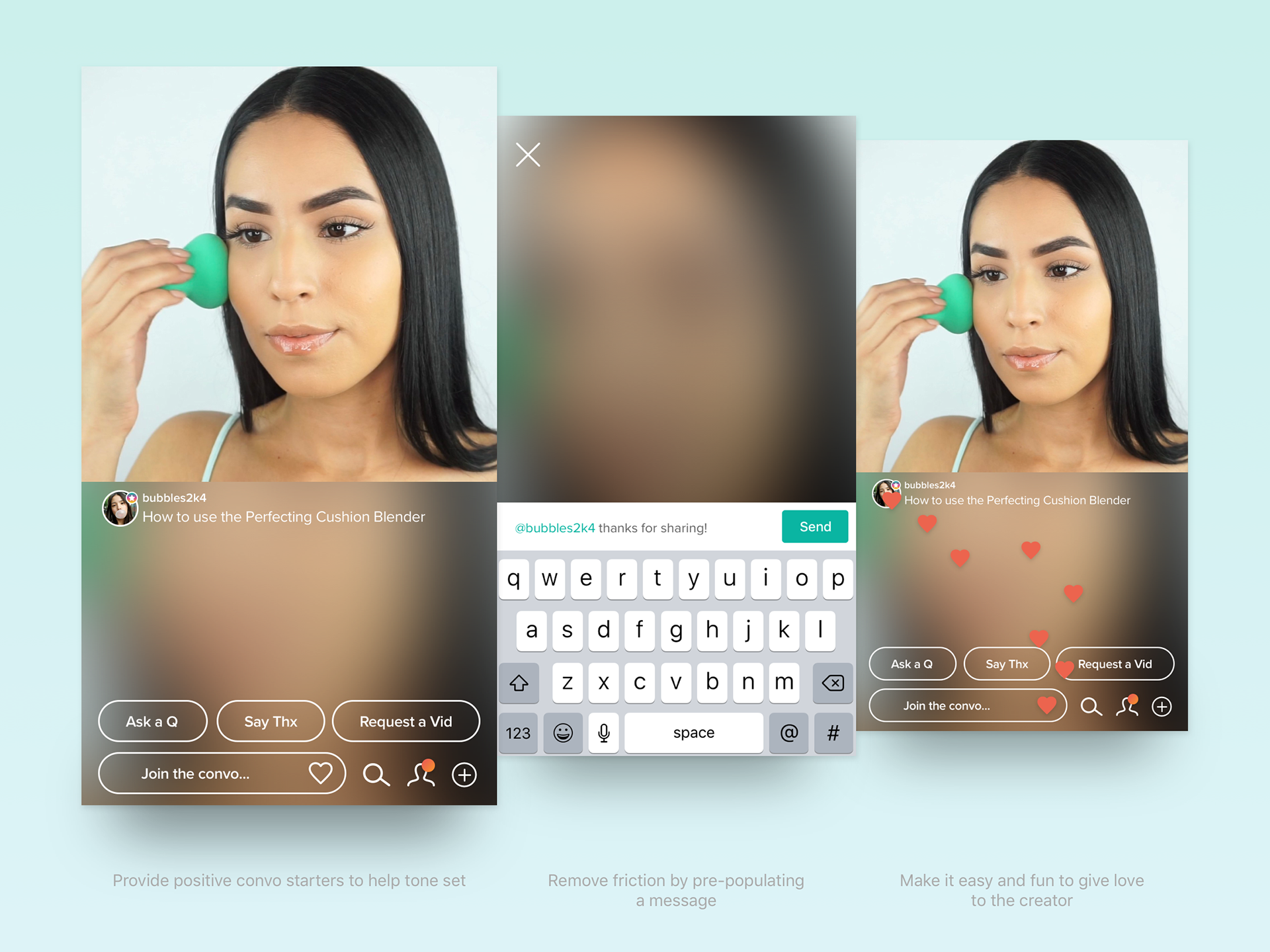 350% increase
in DAUs who send a message
50% increase
in day 1 retention